Stroll in the vineyards
of Thoré-La-Rochette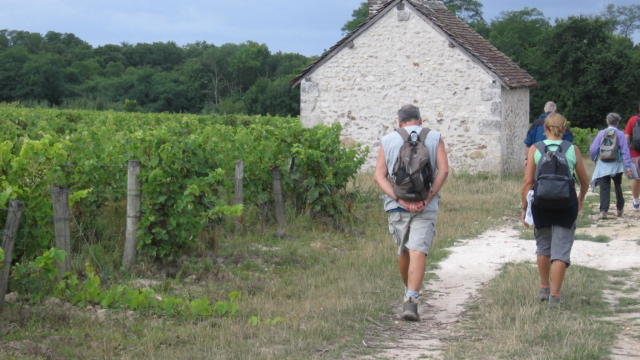 The vineyards' lodges
The little houses in the vineyards of the Loir valley were used by wine-growers to store tools and stable horses before mechanization.
Because vineyards were often at a distance from their farms, wine-growers needed a place to eat lunch. So, these lodges were in use until the 1950s when tractors and cars replaced donkeys and horses.

Vignes Vins Randos (vineyard wine hikes)
The concept of The Loire Valley "Vignes Vins Randos" is to offer 17 wine tours in the vineyards of the Loire Valley with wine-growers, sharing their passion and expertise in a magnificent landscape and a rich heritage region labeled world patrimony by Unesco.
In a warm, convivial, instructive, relaxing and avid atmosphere, you will delight in a unique human and sensory experience.
Since 2019, the Côteaux du Vendômois vineyards have been part of the wine-growers' program.
To check out the concept and prepare your participation in the next tour: september 4th & 5th 2021.