Take advantage of your guide to discover the troglodyte sites of this small city.
Here is a sample.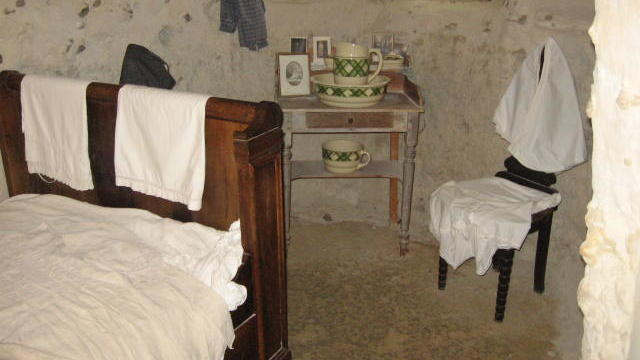 The Yuccas Cellar
Let yourself be surprised by this ecomuseum which was a troglodyte dwelling until 1965, then rehabilitated in 1999 in the style of the early 20th century.

The Petrifying Cave
At the bottom of the village, this cave is a must-see where your guide will reveal its history and particularities to you.

The Old Bakehouse
The primitive church of Trôo was installed here.
You will see a copy of the statue in the niche and under the stairs, the old village bakery.
For any special request, contact us at 02.54.77.05.07 from Monday to Friday from 9:30 am to 12:30pm and from 2 pm to 6 pm.
We are at your disposal to bring you advice and proposals.
Encore bien plus d'expériences