The Trinity abbey
Flamboyant Gothic art treasure
The Trinity Abbey
Surprising by its imposing architecture, at first glance,
the Abbey of the Trinity looks like a small cathedral.
Founded by Count Geoffroy Martel in 1033, this Benedictine abbey is a remarkable example of flamboyant Gothic art which deserves a detour in the Loire valley.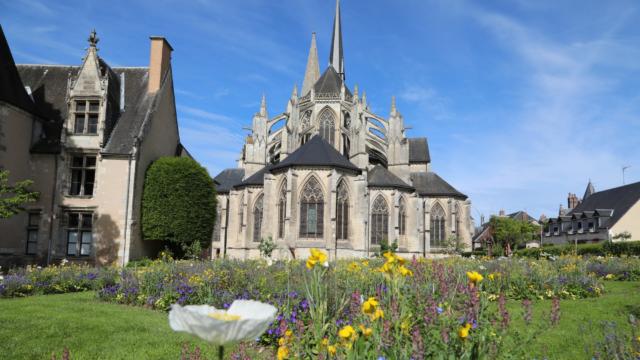 The outside
The new choir was built in 1308.
You will see the harmony of proportions and the large windows adorned with clover motifs representative of Gothic architecture.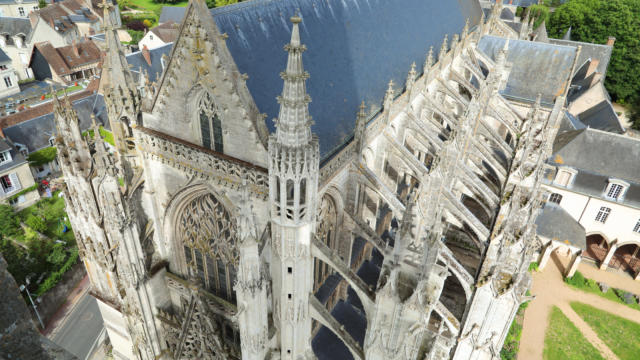 The facade
You will admire this sculpted conflagration, one of the masterpieces of flamboyant Gothic art, of which Jean Texier aka Jean de Beauce was the masterpiece.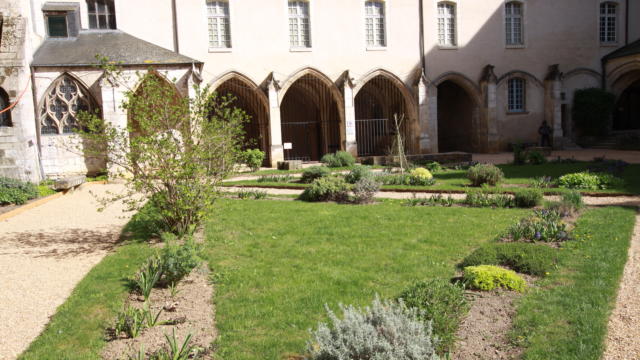 The cloister
Your guide will present to you the functioning of this Benedictine abbey and this space which was reserved for the meditation of the monks.
He will lead you in front of one of the very beautiful frescoes of the Loir Valley "La Pêche miraculeuse".
Encore bien plus d'expériences