Vendôme castle
Enjoy a panoramic view of the city
Vendôme
Vendôme, green and flowery, nestled at the foot of a hill bathed by the Loir is a charming destination.
Accompanied by your tour guide, you will discover its castle and enjoy a magnificent view of the city.
You will benefit from the comments of your tour guide to learn more about this city of art and history.

The castle
The remains of the castle (XIth – XVIIth century) and its Saint-Georges collegiate church evoke the power of the counts, then dukes of Bourbon-Vendôme.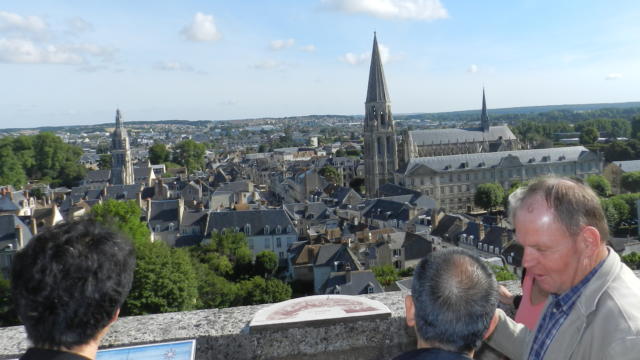 The panoramic view
Your guide will take you past this gate which is the only one still in place of the four that controlled access to the city.

The garden
The heart of the castle area is occupied by a very beautiful English-style park created in the 19th century (cedar from 1807 planted in 1807).
Encore bien plus d'expériences