Guided tour of Vendôme in a horse‑drawn carriage
City of art and history
Vendôme, discovery in a horse-drawn carriage
Accompanied by a tour guide, take a little height to discover Vendôme, city of art and history.
We offer you a little trip back in time, to a time when we took our time.
Comfortably seated in an Omnibus pulled by 3 powerful Percheron horses, discover the historic city center of Vendôme to the rhythm of the horses' footsteps.

Omnibus ride
More than a simple stroll, the discovery of Vendôme in an omnibus drawn by three powerful Percheron horses is a guided walk where you will take a little height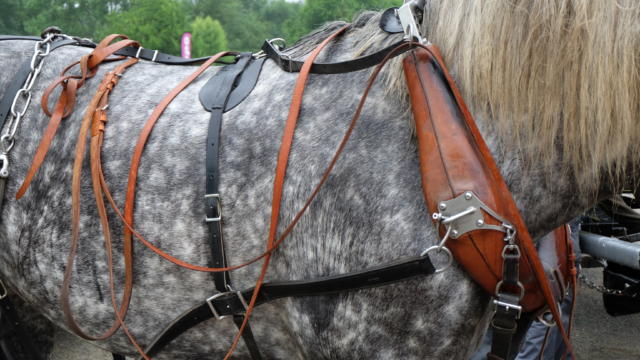 Percheron horses
Estelle, your leader, will reveal the little secrets of the Percheron horse, this emblematic animal of the Perche.
Encore bien plus d'expériences