When you visit their studios, artists and artisans will share their universe with you, showing you their work and explaining their techniques.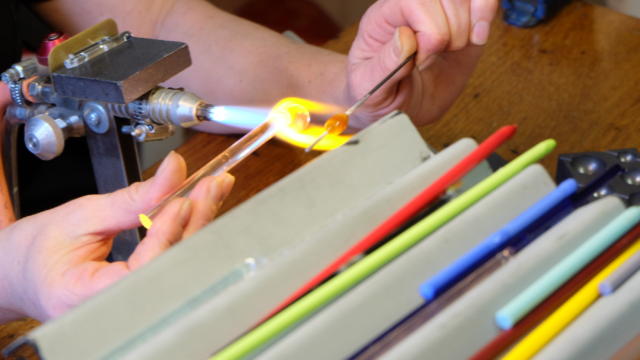 Sophie and Giovanniwill show you their art made of metal and ceramic. Their enchanting house/studio in Montoire-sur-le-Loir is unusual and colorful.
Discover how Claire, a glass spinning artist, makes her beads to create jewels with Murano glass in her studio/shop in the troglodytic town of Trôo.
The Coteaux art glass maker's studio located in the Loir Valley (Loir-en-Vallée) owned by Lucille and Nicolas is an ideal place to find a unique piece of art.
Discover forgotten occupations:
The leather museum of Chateau-Renault will surprise you with its rich collection, the different stages of traditional leather-making are on display. Discover the long and difficult process of working the skin in a museum located in the old 16th century Tenneson tannery.