The museum
The museum shows the industrial patrimony of Fréteval: prototypes, chassis, fireplace plates, manufacturing steps, but also the local way of life in context…
The museum is located Pierre Genevée square and can be visited from the first Saturday of May until the last Saturday of October, on Wednesday from 2:30 to 5:00pm and on Saturday from 2:30 to 5:30pm. Open for groups with reservation.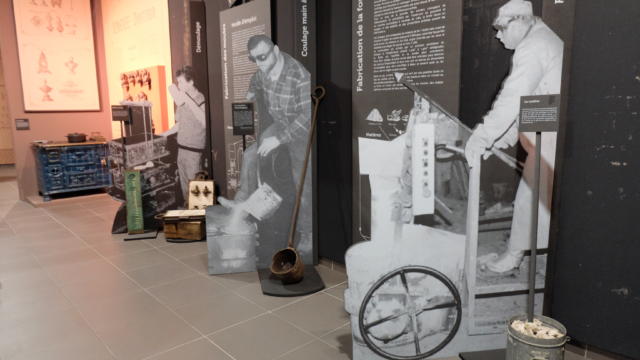 In a 50 square-meter space, after many years spent gathering the collection, the museum scenography shows the everyday life of hundreds of men, women and children.
An demanding but friendly workplace in the heat of cast-iron in fusion, the Genevée foundry was in operation for three centuries until its closing in 1998.



André, Philippe, Gérard, Léon, René and many others will invite you to discover their history and expertise.
For more information, contact the town hall : 02 54 82 36 52,  freteval.mairie@freteval.fr, or the tourist office : 02 54 82 35 01