With the application ECOBALADE
stay connected to nature
(only in French at this time)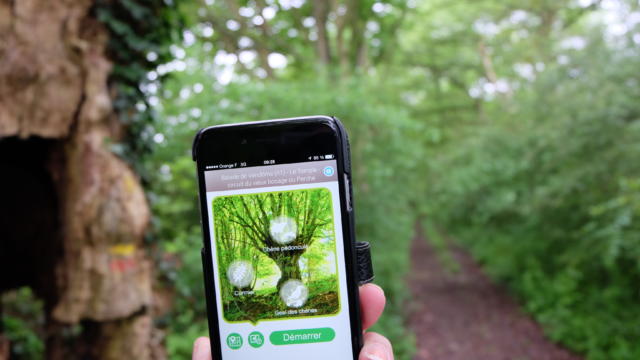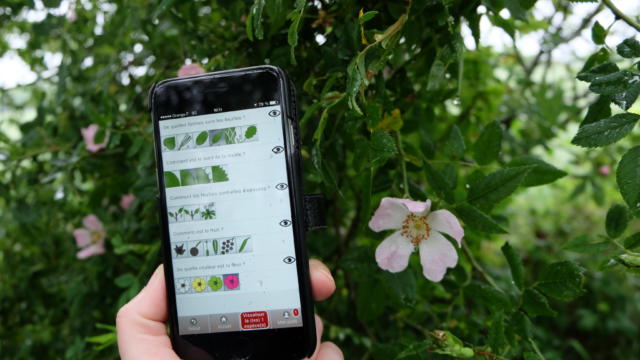 Nature "shazam"
With Ecobalade, you can look up the names of the plants, flowers, trees and animals that you may see during your walk.
You just have to check the characteristics of what you are looking at (for exemple: the shape of a leaf, the color of a flower…) and Ecobalade will tell you what species fit your description along the way. Give it a try!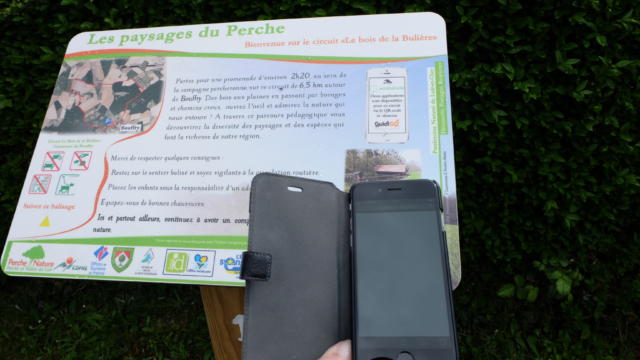 4 circuits
& 3 ways to discover them…
The Perche Nature Association placed landmarks along 4 new walking circuits and added educational panels about the fauna and flora of the Vendômois region: the Loir valley in Lavardin (one of the most beautiful villages of France), the Bulière Woods in Bouffry (the highest point in the Loir-et-Cher), the Réveillon "Loir et Sources" in Saint-Firmin-des-Prés and the Vieux Bocage in the Temple.
If you go with children or grandchildren, why not download the free application GuidiGo?  GuidiGo is a playful discovery tool, with nature puzzles to solve. An opportunity to learn much about the plants, trees and animals of the Vendômois area.