On the water
For the pleasure of boating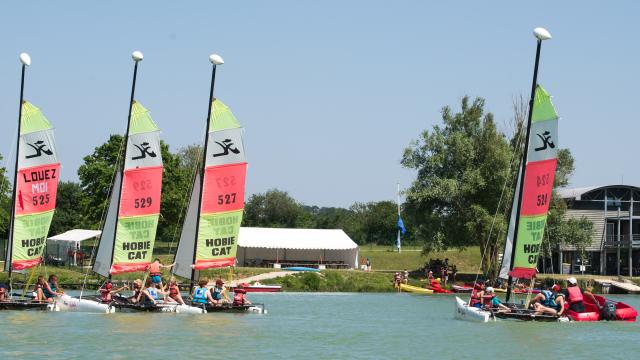 Are pedal boats old fashioned?
For people who are nostalgic for an era not so long ago when we took our time, for people who are in favor of slowing down, we have found the right activity for you: a little trip on a pedal boat!
Pedal boats are cool! So said my children, the same ones who spend hours on their video game console and text on their phones all day long.
So pedal boats are not old fashioned and even teenagers choose them! Is it because of the nonchalant pace that you have to adopt on water? Ask them when you meet them…

Villiers-sur-Loir
recreation center
For beginners, it can be reassuring to practice on a lake rather than on a river!
Villiers-sur-Loir Lake, 10 minutes from Vendôme, 16 hectares large, labeled "Pavillion bleu" in a 27-hectare landscaped site, where you can rent canoes, kayaks, dinghies, paddleboards, catamarans, wind surfs and pedal boats with Néovent.