Guided tours or on your own?
Why not be led by an official tour guide in Vendôme, city of art and history? Guided tours are available every day in July and August to discover Trinity Abbey, the Bourbon-Vendôme chateau and other monuments with V.I.P. access in special sites (romanesque bell tower, triforium…)
Or follow the itinerary indicated on the streets by gold-colored marks at your own pace and discover the history of Vendôme and its main monuments.
Two circuits are marked out: "In the Heart of the City" (Au Coeur de la ville), "Strolling Towards the Chateau" (Flânerie vers le Château).
A free brochure is available at the tourist office.
A French Braille version can be borrowed by visitors who need it (don't hesitate to request it).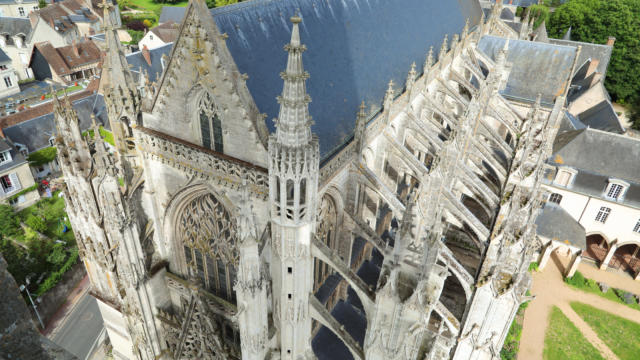 Panoramic view over the city of Vendôme
Meeting point in the park of the chateau, on the terrace overlooking the city next to the orangerie. This view offers a unique panorama over Vendôme.