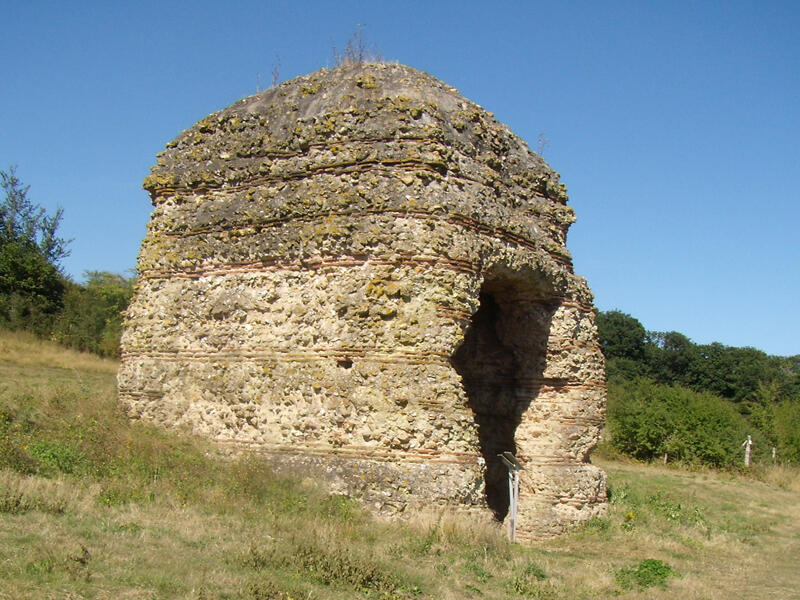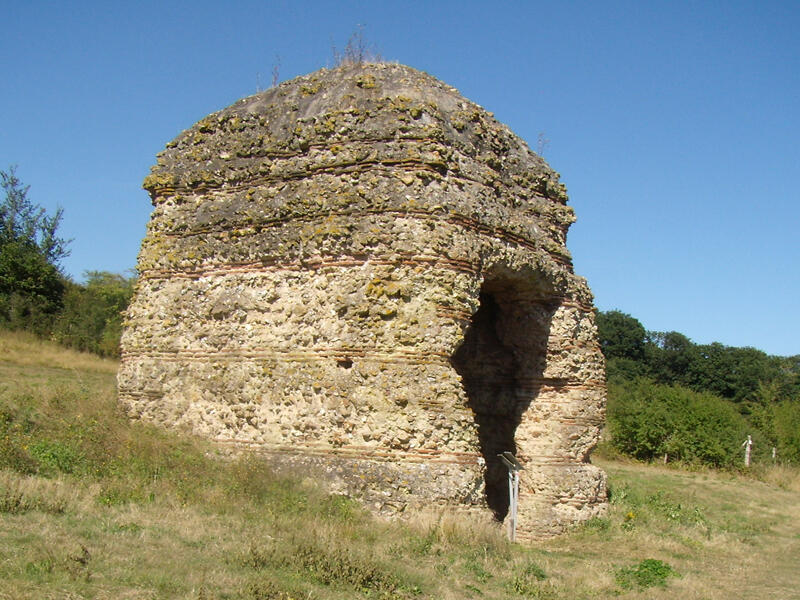 Tour de Grisset, cella d'un temple gallo-romain
Listed or registered (CNMHS),
Ruins and remains,
Tower/pagoda,
Historic site and monument
in Fréteval
Unrestored , saved only since 1997, it still has its roof and its semicircular entrance and is registered in the inventory of historical monuments (IMH ). The entire site was excavated. Free tour constantly (teaching desk on site).
Also: in season, possibility of guided visit by prior request.
Nearby: the feudal castle of Fréteval (remains of a fortress of the eleventh century.) Also walking and cycling tours.
Openings

All year 2023

All year 2024