This circuit of 40 km can be discovered by car or bicycle in the "pays du Roussard", a small "terroir" area in the Perche Vendômois around Mondoubleau. Its particularity is the unusual use of Roussard sandstone in its construction.
In the tableland of clay and flint around Mondoubleau, there were no available building stones. That's why the ferruginous sandstone mined from the Perche sand was used in the area right adjacent (10-15 km) to the towns of Cormeron and Sargé-sur-Braye.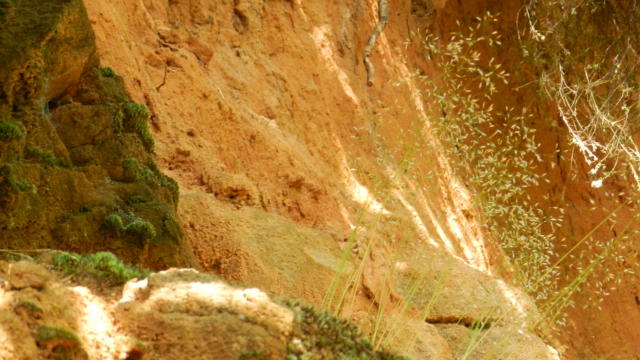 The Perche Nature Association has organized an exhibition about the area, called "au pays du Roussard", in the Saint-Martin church of Sargé-sur-Braye. (Please note that there are two churches in the village.) Practical information: open every day 9am to 6pm, from Easter through All Saints' Day.
23 panels expose the various facets of the Roussard: rural and religious architecture, chateaux and manor-houses, bridges, geological origins, flora…
The exhibit includes many carved Roussard stone elements: pavement, troughs, sinks, tiles, sarcophagous…
The marked circuit will lead you to all the places where you can see the typical characteristics of the Roussard stone such as Rahay, Baillou, Cormeron, Mondoubleau, the quarry of the Mutte, the chateau of the Radrets…



Découvrez des sites naturels insolites en Vendômois
Découvrez des sites naturels insolites en Vendômois