Trôo
little troglodytic city
Trôo
You wonder how to pronounce it? You can say "tro". The usual explanation of its name is "trou" (hole) because of its caves dug out of the hill, it may be the English or Anjou spelling.
To discover its numerous troglodytic caves, you can follow a guided tour organized by Trôo Tourisme.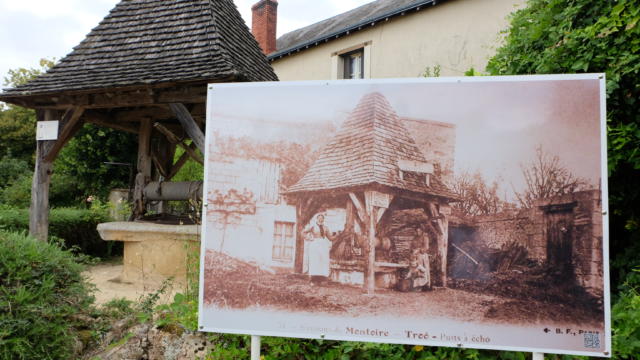 As you can well understand, Trôo is an unmissable place with 6 protected sites listed with the Monuments Français.
The village has three terraces with little streets and narrow passages, staircases, caves, cellars… (make sure you have good walking shoes).
You can follow an itinerary based on antique postcards, a hiking path, visit several sites, including a petrified cave and a troglodytic ecomuseum (the Yuccas cave), without forgetting to go to the "speaking well" (le puits qui parle).
If you are hungry, you will find several places to buy and eat food including at the vineyard cellar where you will find local products.
We hope that you will enjoy this charming troglodytic village.



Vu du ciel : le village de Trôo, cité troglodyte
Vu du ciel : le village de Trôo, cité troglodyte