Canoeing
on our rivers and lakes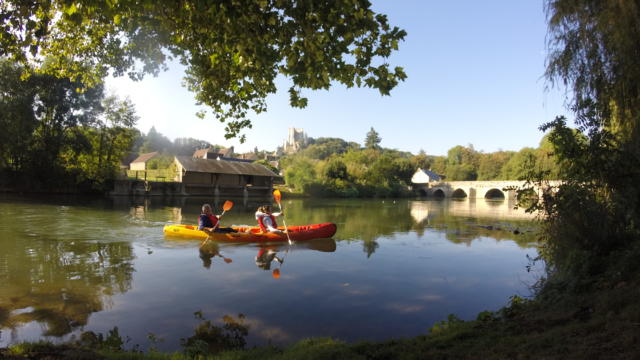 Canoeing on the Loir river
Today, the Loir river with its twists and turns, formerly used for transporting merchandise, is a quiet river, ideal for family trips.
Water mills, private fishing areas, the Loir river offers beautiful surprises around each bend, such as the remains of fortresses (Fréteval, Vendôme, Lavardin, Montoire-sur-leLoir…). You will need to carry your canoe on shore to cross over a few dams.

At the recreation center of Villiers-sur-Loir
If this is your first time in a canoe, the lake is a reassuring way to start.
The recreation center of Villiers-sur-Loir, 10 minutes from Vendôme, offers a 16-hectare lake, labeled "blue pavilion" on a 27-hectare landscape site and the possibility of renting canoes (as well as kayaks, dinghies, paddleboards, catamarans and pedal boats) with Néovent.